---
Monoprice SB-500 5.1 Soundbar Review
---
When my editor approached me about reviewing the Monoprice SB-500 Dolby Digital 5.1 soundbar, I was hesitant. I have never owned a soundbar. I evolved from an 80's Emerson stack to a massive 90's Pro Logic system and then into a smaller HTIB set-up until I settled into my current set-up. Don't get me wrong, I don't have anything against soundbars, and I am not a Home Theater Gatekeeper that claims that anything but separates is not HT. Lots of my buddies have them, and they sound great. So I was very excited that Monoprice was nice enough to send me a demo SB-500 Dolby Digital 5.1 soundbar. Priced at just $229 retail (MSRP $279.00), it will not break the bank.
The Specs
Dolby Digital 5.1 soundbar
Wireless surround speakers
Wireless 8″ subwoofer
Two HDMI inputs and an HDMI ARC output
Bluetooth 5 and USB streaming
Coaxial and optical digital inputs
3.5mm analog audio input
DSP sound modes
| | |
| --- | --- |
| Soundbar Midrange Drivers | 4x 45mm x 100mm panels |
| Soundbar Tweeter Drivers | 4x 1.75″ domes |
| Satellite Drivers | 1x 2.5″ cone each |
| Subwoofer Driver | 1x 8″ down-firing cone |
| Soundbar Output Power (all channels) | 60 watts @4 ohms |
| Satellite Output Power | 2x 20 watts @8 ohms |
| Subwoofer Output Power | 100 watts @4 ohms |
| Frequency Response (overall) | 30Hz ~ 20kHz |
| Sensitivity | 95dB |
What's in The Box / Initial Impression
So, I won't bore you with an unboxing. It came in a box, and I took it out of the box, thus unboxing it. The Monoprice SB-500 5.1 soundbar comes with the soundbar, a wireless 8″ subwoofer, a pair of wireless/wired surrounds, along with compact remote, mounting hardware, an optical cable, power cords, and a manual. All the pieces are sleek, and corners are nicely rounded, with a gloss black finish and touch controls on the soundbar. An LED display on the front displays your current input and will let you know when you are in pairing mode. It's small and compact and would disappear into your set-up with the lights down, except that the LED is not dimmable, and it stands out in a fully dark room.
But, if I am being honest, I dig the aesthetic. The Monoprice SB-500 5.1 soundbar should not be the center of attention in your living room. It's meant to be placed under your TV or mounted on the wall and forgotten. That said, it looks sharp, and it will mix in well with any decor. I do think that Monoprice missed an opportunity to appeal to more folks by not offering this in gloss white. I understand why they wouldn't do this with a $229 soundbar, but I think it would appeal to a wider variety of set-ups if offered in white.
Monoprice SB-500 5.1 Soundbar Connections
The set-up was pretty straightforward. I set the soundbar atop my center speaker, plugged in the HDMI cable from my TV, and then ran a second HDMI from my Apple TV 4K to one of the two inputs on the soundbar. So this is my first warning. If you have more than two HDMI devices (many people do), then you'll be relegated to one of the less powerful audio inputs. Personally, I have an Apple TV, Shield TV, and an Xbox One X. I know many people that have a cable box, a streaming device, a disc player, and a game console. Where do you plug in the third and fourth devices? The ARC/eARC connection is needed to connect to the TV. It certainly isn't a dealbreaker, but make sure the Monoprice SB-500 5.1 soundbar has enough inputs for your needs.
Pairing Wireless Speakers
The subwoofer was also easy to set up. I pressed the pairing button for 5 seconds, pressed the pair button on the subwoofer, and it did its thing! Easy peasy!
The wireless/wired surround speakers were just as easy. I placed them into position, ran the supplied wire from the warning: these are not wireless surrounds (honestly none are). If you need to wire one to the other, they are not wireless. If you can hide the wire behind a sofa, this set-up would be fine. But, where I utilized them in my room, I would have a long wire running across the open for all to see / trip over. I know that I am picky for a $229 soundbar, but this would be a no-go for me.
While set up was easy, getting the Monoprice SB-500 5.1 soundbar to play nice with my LG OLED was another thing. For the life of me, I couldn't get it to pass a signal from any of my sources. I tried new cables and different cables. Heck, I offered a sacrifice of my DAC to the audio gods to get this thing to work and nothing! I emailed my editor, ready to throw it back in the box and ship it back to Monprice, and he replied, "It's probably HDMI CEC. It sucks!" And he was right. Once I turned off CEC in my panel and did some other tweaks, the SB-500 worked right away. I did set up the soundbar on an older 1080p panel, and it worked immediately. The difference was that I did not enable HDMI CEC on the old TV!
The Sound
So let's get this out of the way. The Monoprice SB-500 soundbar should not sound as good as it does for $229 bucks! I was shocked at how clear it was. I have a well-treated home theater space, so a Bluetooth speaker sounds good in my room. But even in my untreated and very weirdly shaped living room, the Monoprice SB-500 5.1 soundbar was great. The dialogue was very clear from eight feet away, and the surround effects were discrete and encompassing. Even the 100 watt 8″ subwoofer has a pleasant little thump to it. I tortured it with the opening scene from "Edge of Tomorrow." It couldn't keep up with the extended bass tone at the beginning in the opening scene, but neither could my former 12″ Paradigm subwoofer, so let's not be too critical. But for the rest of the movie, I was pleasantly surprised.
Where the Monoprice SB-500 5.1 soundbar shines is cable TV and games. I hooked this up to my older Samsung panel that my father-in-law uses. He has used the built-in speakers for years, so he is not very picky for his sound. He liked the SB-500, and I found he was turning it up more than he usually would the TV speakers. When I asked him how he was enjoying the soundbar, he had a bit of a smile on his face. For TV and sports, this thing is fantastic. I placed the subwoofer near-field, under a side table, and it was perfect there.
Gaming and Music
I loved it for Xbox gaming as well. The action was clear and immersive, with just enough thump from the subwoofer to let me know it was there. The Monoprice SB-500 5.1 soundbar would be a perfect set-up for gaming because it's compact, clear sounding, and easy to integrate. I could envision buying this for one of my daughter's apartments for their gaming set-ups. My daughter loves coming over to "visit" dad and, more importantly, his Xbox downstairs in the theater room. The Monoprice SB-500 5.1 soundbar would be more than enough for her and far better than the mediocre gaming headphones she uses now.
So music is a bit of a mixed bag because, at lower volumes, it's very good. But when you turn it up, it struggles a bit with the mids and highs. I expected this with such small drivers. In my treated room, it was tolerable. But in the living room, I found it to be a bit on the shrill side.
But, I will temper this by saying that my wife told me I was a music snob. I enjoy two-channel listening, and I have treated my room to emphasize home theater and music performance equally. She didn't have any issues with the music at any volume. I think for that parties and the like, the Monoprice SB-500 5.1 soundbar would be fine. Bluetooth, USB, and the 3.5mm analogue out all worked very well.
Ease of Use
So the Monoprice SB-500 5.1 soundbar is simple to use because the included remote is well laid out and simple to figure out. It has buttons for increasing your surround volume, as well as bass and treble controls. The main volume is easy to control, and it has play/pause and skip functions for USB music. You can switch it from 5.1 to 2.1 at the push of a button, and the two DSP modes, music and movie, are easy to operate. Switching through inputs is easy. All the people that tried it (including those used to my Harmony automation) figured it out quickly. This is perfect for those that do not like complicated set-ups. It's a testimony to the MMonoprice SB-500 5.1 soundbar's straightforward functionality.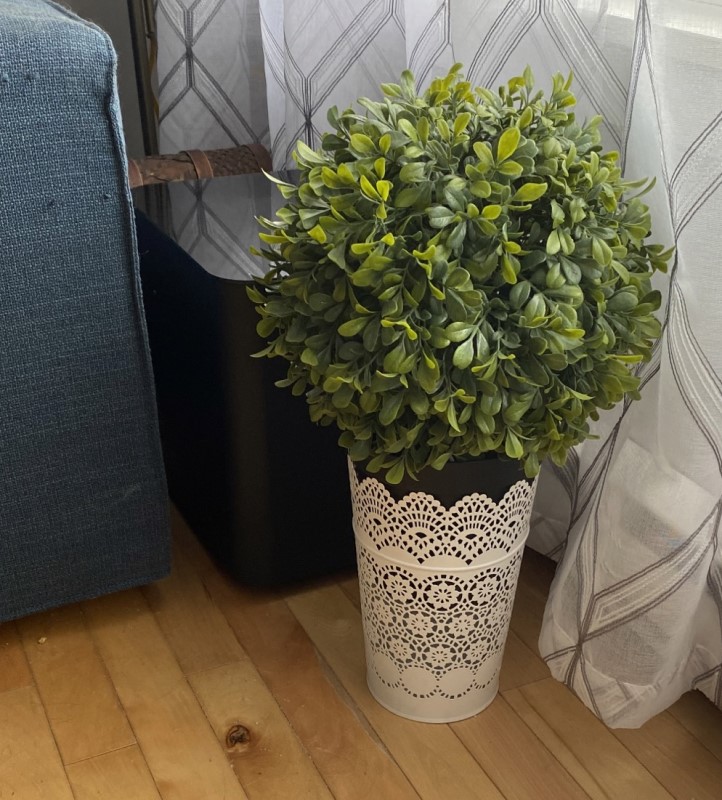 Pros
Compact and stylish
Easy to set up and control
Great sound in different rooms
Affordable
Cons
Only 2 HDMI inputs
LED is not dimmable
Wireless speakers are not truly wireless
Our Take
As I said earlier, the Monoprice SB-500 5.1 soundbar sounds far better than it should for $229. I was very mixed about this review because, on the one hand, I am supposed to be an HT enthusiast who demands only the best for their set-up. But as a reviewer, I need to check my biases at the door. I think I can safely say that I did that.
So if you want an authentic home theater experience, this soundbar, or any soundbar for that matter, can't compete with a dedicated set-up. No one should be surprised by that statement. But, soundbars have their place. Are you looking to enhance your setup and move away from TV speakers? Or maybe you want to add a bit of oomph to your TV/movie/gaming experience? Plus, do you want something that you can stream your music to? The Monoprice SB-500 5.1 soundbar can deliver that and it won't break the bank. Would I add this to my household? I absolutely would! I think this is a great, affordable solution for people who need something that has relatively clear sound, is easy to set up and use, and looks stylish while doing it.
---